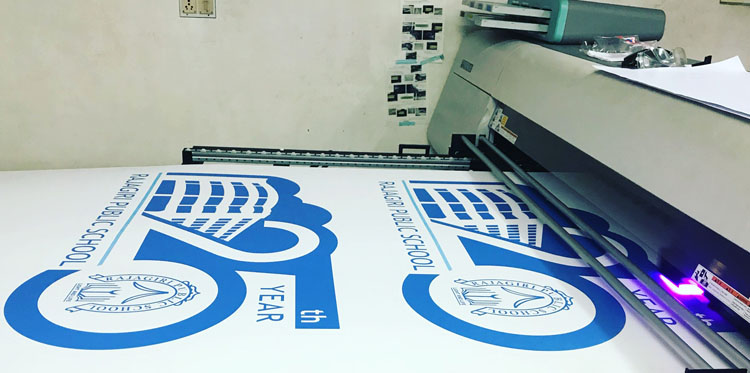 Print It, the pioneering printing division of the Computer Park commenced operations in 1989. They were the first people to introduce digital color printing in Kerala and were the harbingers of this industry in the State. Now with printitonline.com, they have taken the industry to a new level by offering printing services that can be selected and ordered for printing online.
Now customers can print anything they want from the comfort of their home or office by just uploading the design file to printitonline.com and get it printed in the required numbers on the paper of their choice, pay for the printing services online and get the printed material delivered to their homes in Kerala.
One of the services offered by Print It is wide format printing. You can get your banners, posters, trade show graphics, wallpapers, murals, back-lit film, vehicle image wraps, architectural drawings, construction plans, backdrops of events and other forms of signage printed with this services.
This form of printing is more economical than other print methods such as screen printing and so is more popular among advertisers for their hoardings. This is an advertising medium that is best for places where durability is required as well as the need to withstand rain and sun for a long period. Advertisers get the luxury of a large format so that bigger hoardings can be displayed. This also allows bitter images and larger text to be displayed which can be seen from a considerable distance. This has attracted more customers to the wide format printing which can be accessed by clicking on to printitnoine.com and placing your orders for your printing requirements easily. It makes the task of getting your printing items easy and completely stress-free. If you need to print your new campaign for displaying all across town or for any other purpose, you can easily get the required material printed at Print It reliably and cost-effectively.