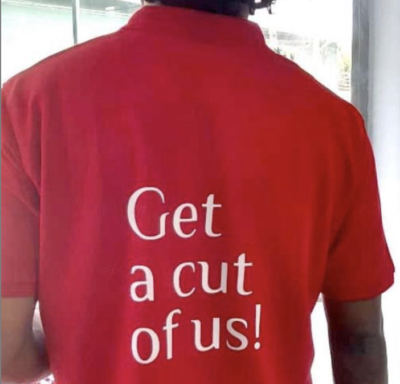 TSHIRT PRINTING – SINGLE COLOUR VNYL CUT
₹350.00
In this type of printing we PRINT ON DARK t-shirts which will give the best result for single colours, Currently we only have white tshirt vnyl in stock.
T-shirt's are made of 100% Cotton. The prints will last 30-40 washes. Do not iron on top of the print.
We have two types of t-shirts – Round neck and collared. In this particular option we are going to print on black tshirt. Upload the design and quantity as well as choose the size of the tshirt that you require.
DESIGN SIZE
Maximum print area of the tshirt is a4 size
SPECIFICATIONS
Cotton tshirt – BLACK
Choose between Collared and Roundneck.
Choose the size that you require. If the size is not in stock, we shall call you before printing.
TIME DELAY
2-3 working days
BULK RATES
Please contact us directly for quantity above 30numbers.
Compare