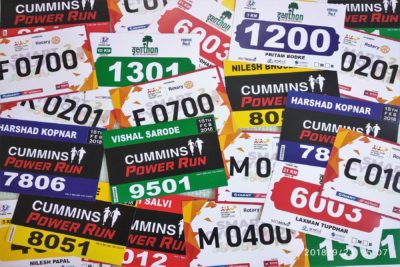 MARATHON BIBS (NON TEARABLE SOFT MATERIAL)
₹1,050.00 – ₹4,150.00
This is a great product if you are conducting a marathon or a cycle event. The material is non tearable but soft. Its ecofriendly and it doesn't poke or irritate the wearer.
SPECIFICATION
Size of the print is a5
Variable data can be printed on it, the variable data has to be given in an excel file.
TIME DELAY
3-4days
Compare