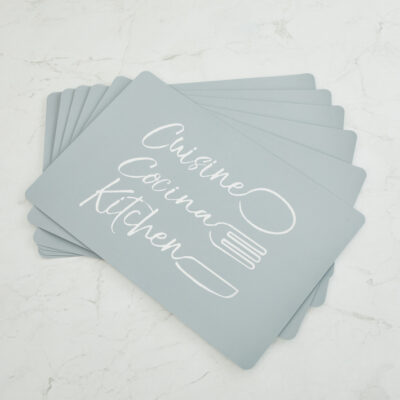 TABLE MAT & MOUSE PADS
₹200.00
TABLE MATS and MOUSE PADS are made from non tearable 220micon paper with cold lamination on double side. The lamination makes it water repellant and can be washed without damaging the print.
SPECIFICATION
Size of the print is a3 for table mats and a5 for mouse pads.
DOUBLE side thick lamination.
Minmum 4 mouse pads can be printed at the rate of one TABLE MAT
TIME DELAY
3-4days
Compare