Sale!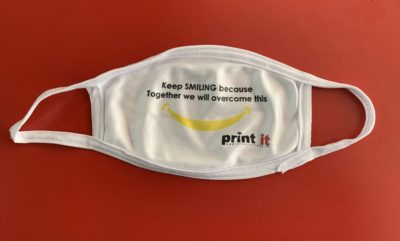 PRINTED CLOTH MASK
₹50.00
PRINTED CLOTH MASKS
Currently the most in demand product is MASKS, why not create a unique masks for yourself of your employees.
Standardise the uniqueness across employees of your company.
SPECIFICATIONS
WASHABLE
Made from a mix of cotton and Polyster.
Double Layer
Max area for printing – 6cm height x 10cm width.
Max length of the mask including the earloop is 12cm height x 30cm length.
Please note that the background colour will be white, to have other colours we need a min quantity of 1000.
Upload your design or ask us to create one for you.
TIME DELAY
 2-3 days after the design
Compare