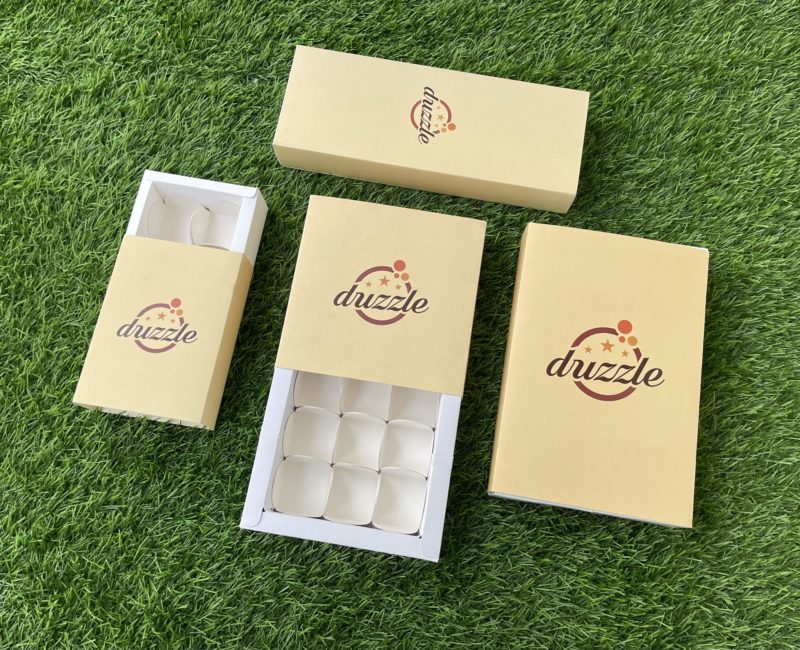 Chocolate boxes
Gift ideas for festive seasons.
Every festival there is a lot of gifts being exchanged, some gifts that we receive goes unused or get regifted. This is because we don't have a connection within these gifts or its not what we wanted. A simple inexpensive gift can be made of greater value if its personalised or custom made.
One of this is to go for customised chocolate boxes. This would be useful especially if you are a chocolatier as you can have a beautiful looking box customised as per your design for your chocolates. As a chocolatier even if you make amazing chocolate the first visual appearance is what makes a product fly off from the shelves and for that packaging plays a major part. The packaging has to be attractive enough to make people want to take it, as taste cannot be expressed though images this is an important element to make a great first impression.
The front sleeve of the chocolate box can be completely customised. We also have readymade themes for every festival. You can take a look at the themes here –
https://printitonline.in/product-category/chocolate-boxes/
If you are planning to customise the entire sleeve you can use the template from here –  https://printitonline.in/product-category/chocolate-boxes/customised/
These chocolate boxes are eco friendly as its completely made of paper. Even the chocolate holders inside the boxes are made of paper instead of plastic.
We have 5types of boxes depending on the number of chocolates that you are planning to keep.
Starting with 4piece box. We also have 5piece, 6piece, 9piece,12piece and 15piece boxes.
Boxes will have to be assembled at your end, its a quick and effortless way. You can find a video of how to assemble the boxes.
This is done so that it makes transportation easier and safer. If its transported as a box there is chances of it getting damaged and also it increases transportation cost as it would take up more space.
Hope you enjoy them as much as we loved making it !!!